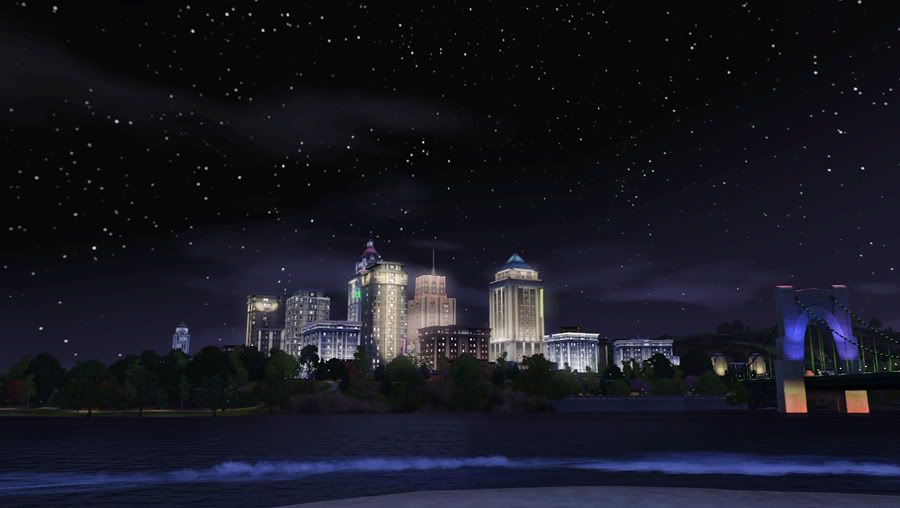 THIS WORLD HAS BEEN UPDATED, PLEASE HEAD OVER HERE TO GET THE UPDATED VERSION :)
Hi everyone! As promised, here is the long-awaited new world from me – St Claire – a fully featured, all EP small town/country/city world.
Please read and understand all information below about the world before installing, and especially before commenting about any issues you encounter. Click any image to view a larger version, and more images.
Situated on a peninsula, St Claire has fantastic sea views in almost every direction. There are 3 distinct areas that make up St Claire. Lets visit!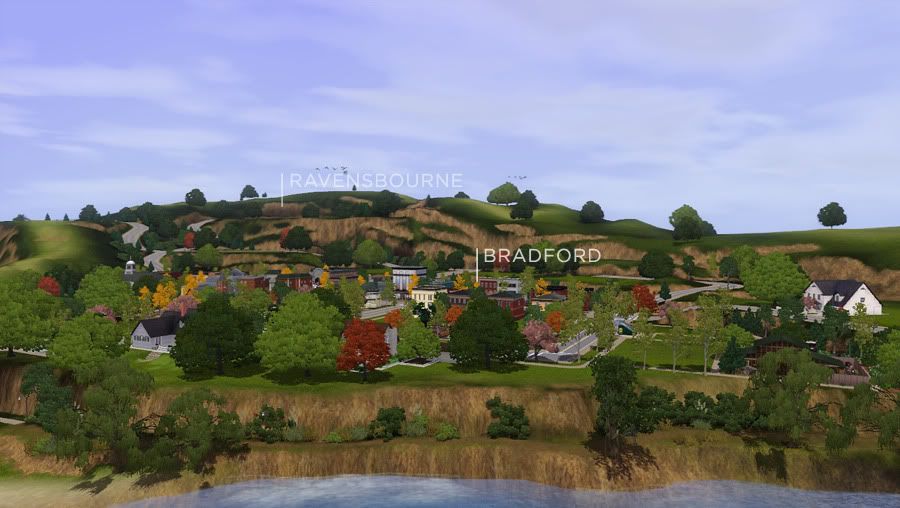 Bradford – a small sleepy town, where the founders of St Claire settled. Unfortunately since the district expanded many of the old homes have been demolished, leaving a select few historic properties on the main street and it has become more of a spa town. There are restaurants, spas, bookshops and even a quaint small town theatre.
Click image below for additional images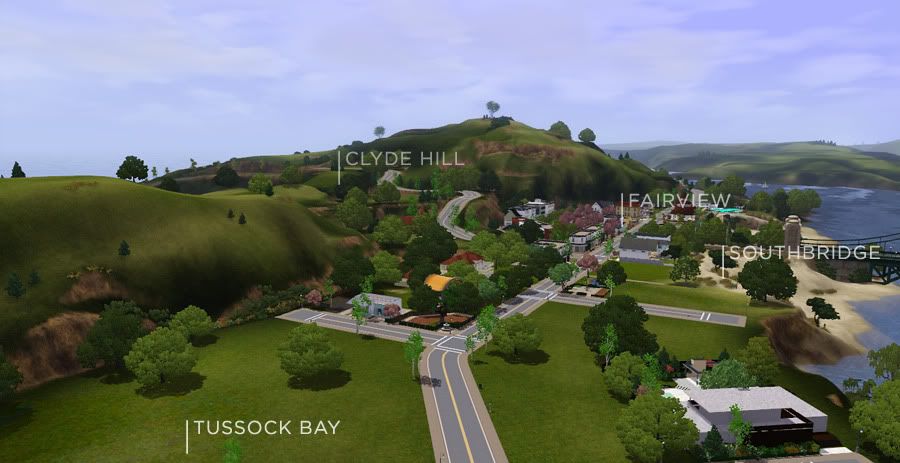 Stag Island is home to the farmers and beach dwelling folk of St Claire. There's the secluded Willow Bay, the perfect place for pre-dawn fishing; Fairview, the commercial hub of Stag Island, featuring bars, clubs and all manner of shops and recreational areas for sims to spend their days, including Oak Park where they have lots of SimFests! The equestrian centres near Sunset Bay and Rapaki, with all its long walking tracks and stunning views will be attractive for all you horsey types!

For more urban Sims, Downtown is the place to be. There are plenty of starter apartments in the slightly dilapidated but still pretty nice fringe suburb of Netherby, the perfect place for ambitious Sims to get their start. Downtown you will find many clubs & venues to set the night alight! There's a wide variety of apartments, from super cheap basement apartments to SUPER expensive Kensington Brownstones & Penthouses with waterfront views.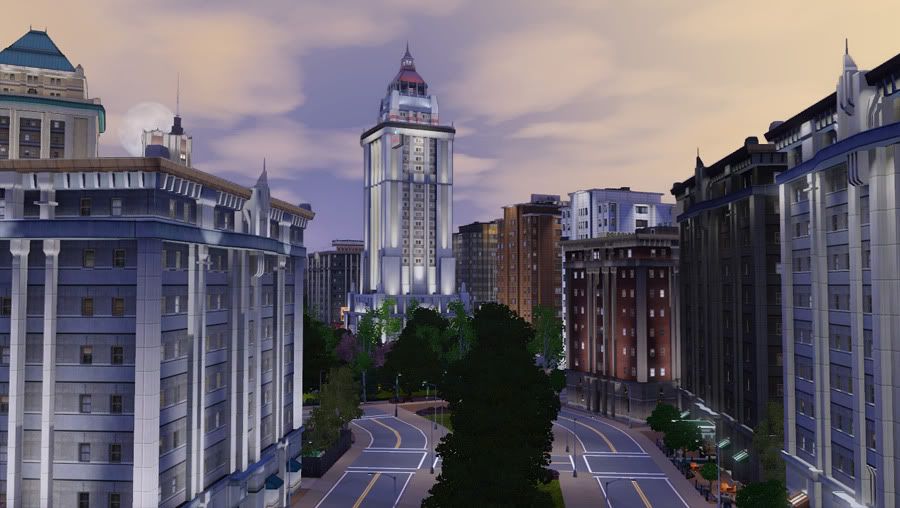 I've included at least one of every community lot type in St Claire, and let me tell you that is a *lot* of community lots. Holy cow! I've also built and furnished a whooole bunch of houses/apartments, with the help of HannahJo & SimsArtGallery, and it took an absolute eternity – mostly because I built too many and got bored of decorating them all. You will notice that some houses are just completely empty :P There are enough fully furnished ones though, that townies will move in and you should be spoiled for choice of houses to move your sims into! While there are a ton of houses, there are still a TON of empty lots for you to plop your own houses down :) If the lot sizes are weird, you can always delete them and replace with whatever size you want, I left lots of space for you to customise to your needs.
Click image below for additional images



The world has custom skies/weather type dealies, which cycle through randomly, overlapping and blending to magnificent effect. Its hard to accurately picture the individual styles in game, but here are a few shots of the weather from in CAW. In St Claire, there is a lesser chance of a string of perfectly clear days – the most predominant weather is partly cloudy, with a pretty good chance of an overcast or stormy day. I think its realistic and kindof awesome, as I get super sick of perfect days all the time. If, when you load the hood, you notice that the skies are completely blank, please exit to the main menu and re-enter the world. This is a known bug that happens with all worlds, custom or otherwise. I have to do it in my game and it is annoying but you only have to do it once per play session so it's not a big deal.
Requirements
This world was made using ALL EXPANSION PACKS up to and including Showtime. NO STUFF PACKS are required.
Please do not ask me to release a world with fewer packs, or ask if it will work if you don't have [__] E.P., because it won't. Well, I have been getting a number of reports that it *WILL* indeed work without all the EP's, the various showtime lots etc just get changed to generic community lots and the items replaced. So it might be worth your while having a crack at it if you don't have all the EP's. It might look a little strange though. because I have fully used all the items within the expansions I've used :)
Non-EA Custom Content – Included in world file
Included in the world file you will find 8 terrain paints, made to match the terrain paints used in the world.
Non-EA Custom Content – Not included in world file
Awesims Cornices
Installation
To install the world, simply extract the file from the rar, double click the Sims3Pack file to install it via the launcher. Install any cc you might need following the links above. To install the save game, all you have to do is extract the folder from the rar, and copy that folder to you My Documents > Electronic Arts > The Sims 3 > Saves folder. Then load up the game and save and play!
Known Issues
You may notice that when you first load the world, all fog emitters emit just fog – this is a known bug that can't be changed. It is fixed by saving, quitting to the main menu then reloading the save. You'll only have to do this once.
If you encounter lag
Is it right when you load the world for the first time? If so, that is most likely the world spawning register clerks & townies to fill the jobs needed in the town. If it is later in game play, then there could be a sim or animal stuck somewhere. I suggest you install Twallans Overwatch mod, to check if there are any stuck sims/animals in the town. It happens sometimes, but is easy to fix by resetting any stuck sims that are found with Overwatch. The mod also cleans up the hood every night of cars that have built up and are abandoned by townies, plus a host of other great features. I highly recommend getting it if you don't have it already. http://nraas.wikispaces.com/Overwatch
All gobos & effects machines and blacklights in lots are reset when the world or lot is exported. You will be able to see a general colour theme in the lots I have created, so feel free to change the gobo lights to match whatever the general theme is in that lot. One lot in particular is "Dancing with the Stars" the high rise dance club Downtown. The top 2 floors of this building are designed to have blacklights on, for maximum effect! I highly recommend turning them on, and changing the gobo lights to purple and orange :)
Save Game File
To get your population started in St Claire, I have included a save game file including 9 families, lets briefly meet them shall we?

First up we have Naomi Haskins. Naomi is a childish diva with aspirations of fame! She lives in a Netherby basement apartment with her adorable partner in crime Biscuit. Its small beginnings but she's determined to succeed!

Former model Kenya Oakley recently moved into the stylish Portobello neighbourhood in order to completely change her life. She decided a career as a stage magician was the only way to go! She's super handy, perceptive and LOVES the great outdoors, which made St Claire the perfect place for her to begin her new career.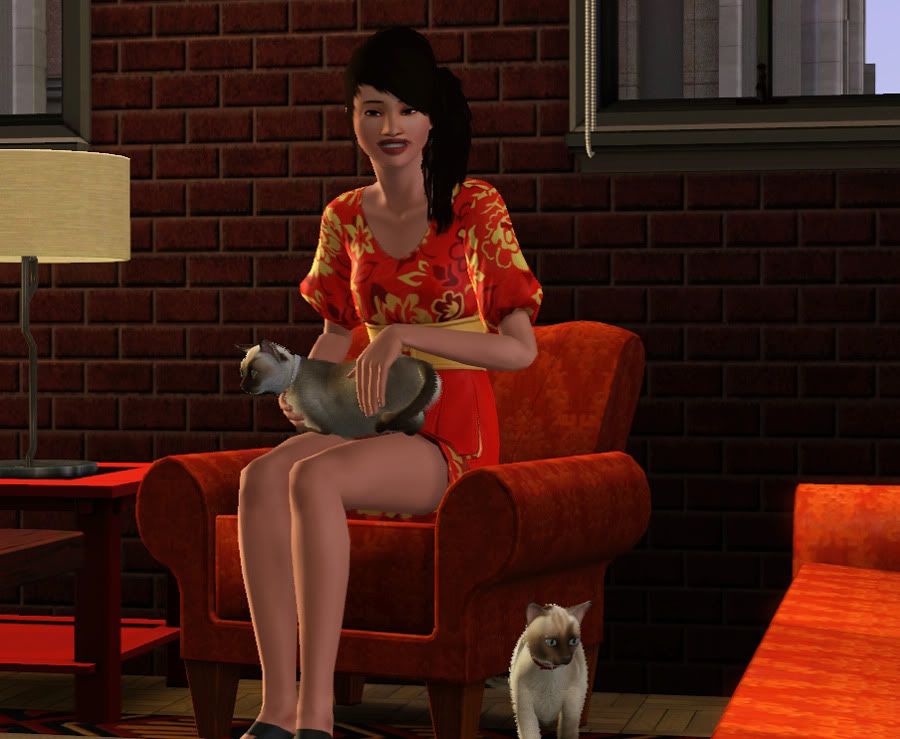 Yaeko Kensei also lives in the Portobello area with her two best friends Mimi & Kiko. This sweet yet a little bit snobby girl dreams of becoming a superstar athlete and is highly disciplined so is sure to achieve her goals!

Kori, Lavar and their daughter Anitra Teague are lifelong residents of St Claire. Lavar is a bit of a workaholic, is very artistic and is generally a good sort, he dreams of being a vocal legend, while Kori aspires to be a fashion phenomenon! Anitra can be childish and a bit clumsy at times she is generally a sweetheart.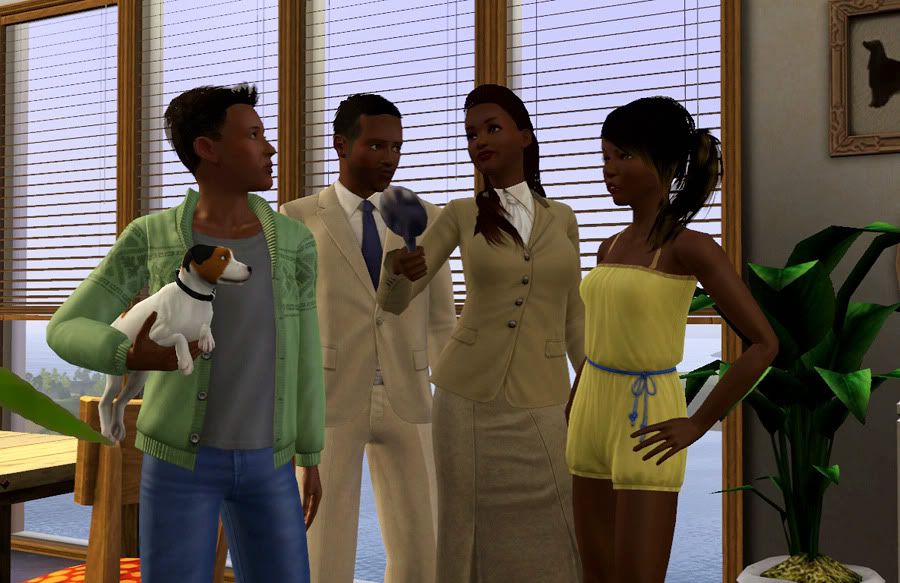 Across the road from the Teagues live the rich and successful Holder family. Randal Holder was a successful Doctor and moved his family to St Claire for better opportunities in the medical career. His wife Kenisha loves cooking and riding horses, and can sometimes be a little snobby. She is a stay at home mum for Cody & Rickie, and who can forget wee Dusty the beloved family pet!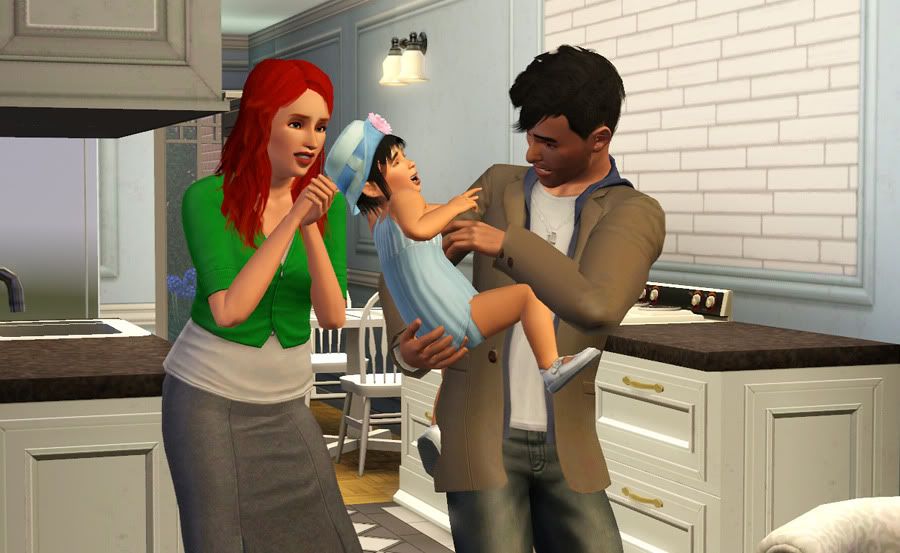 Though a complete loner with commitment issues, Quentin Villegas has somehow found himself with a long term girlfriend and a CHILD! He wouldn't change a thing! He lives with Lillian and Eadie in historic Bradford, but travels into the city to further his musical career, while Lillian works to become an actor.

Sophie Bilson is… a little bonkers. She lives in Wickliffe Point with all her animals – Princess Chloe the cat, Pierre Cutiebottom the dog and Blossom the horse. She is the very definition of an animal lover and I don't think these will be the only animals she has. I sense an episode of Animal Hoarders coming on…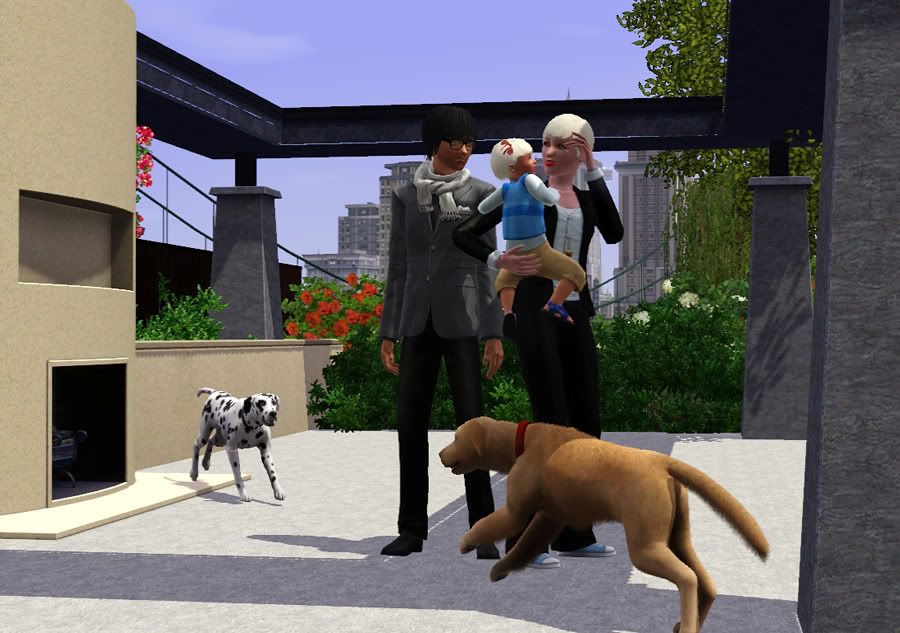 Yoshi & Nikki Takashi are cooool cats. Nikki is a fabulous interior designer, while Yoshi curates the local art gallery. They live in their beautiful Tussock Bay home with their daughter Carmen and their dogs Spook & Imogen.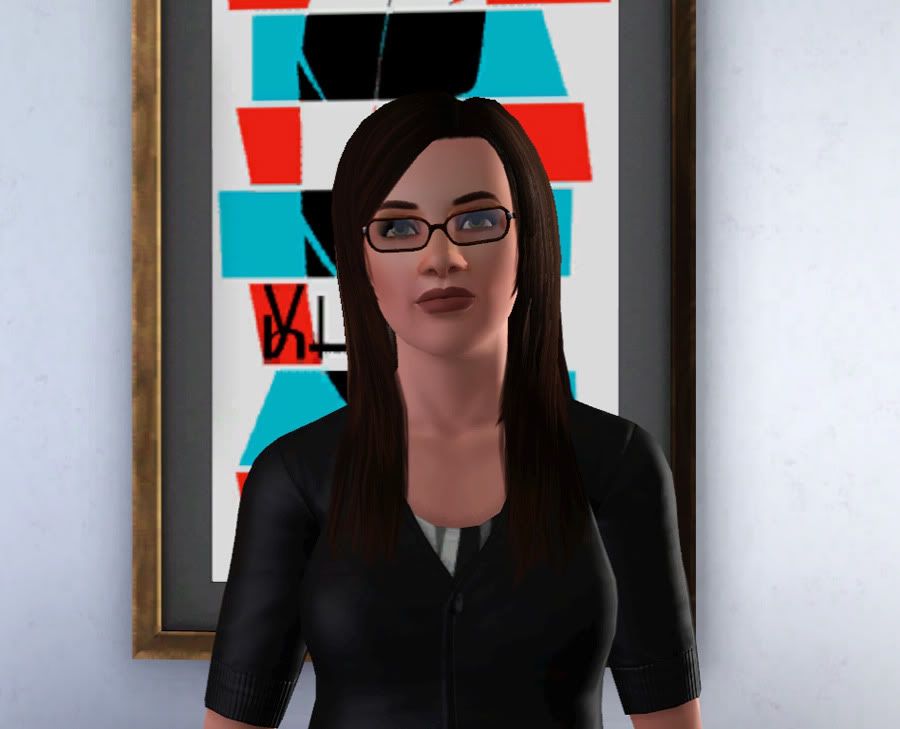 And finally, there's me. Give my Sim a pet will ya? She likes kitties. Lots of kitties…
Click image below for additional images

So there you have it! I don't think there's anything else to mention. There will no doubt be small problems with the world, as with any world. If you come across any problems that you just can't fix up yourself real quick, please let me know in the comments so I can fix them up for the next update (I usually do one EP update per world)
I will leave you with some (ok a lot, plus there are more at my Tumblr) of pictures of St Claire, and I sincerely hope you enjoy playing it! Now onto the next world…
Click image below for additional images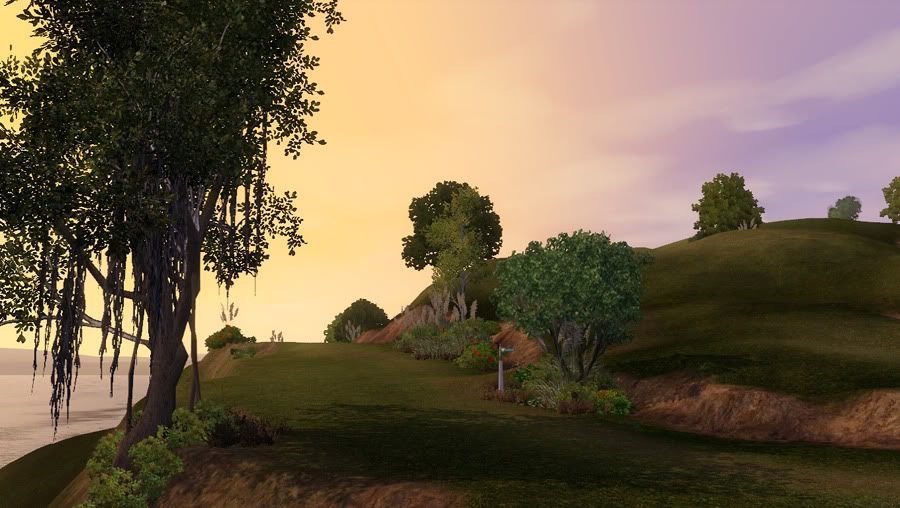 If you enjoy what I create
If you enjoy the creations I make, whether it be objects, furniture, patterns or worlds, please consider donating to Awesims by clicking the donate button to the right. All donations are greatly appreciated!
Download the St Claire World File (Showtime version). | downloaded 56043 times
Download the St Claire Save Game (Showtime version). | downloaded 25075 times