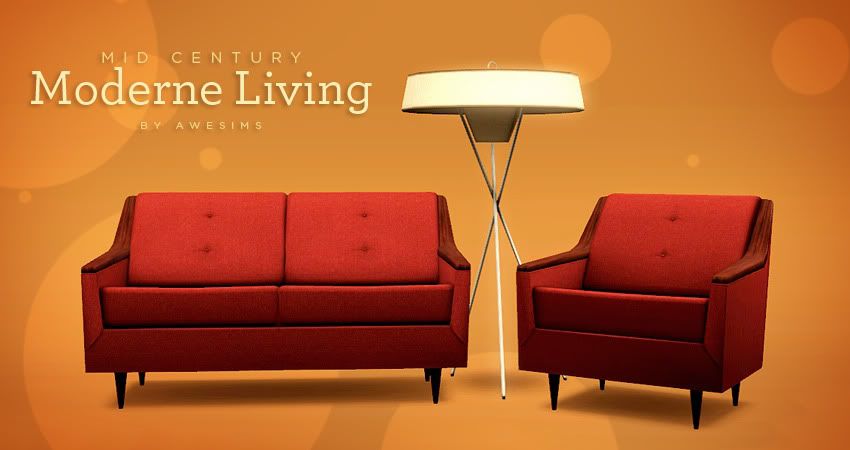 Hello everyone :)
This set is a danish inspired living set. It comes with: a low line armchair and loveseat (of course modelled off a real life yummy sofa), a coffee table, a sweet little puffin deco thingy (originally designed by Kay Bojesen in 1954), a tripod floor lamp, a hanging pendant lamp, and 3 wall panels which are actually paintings. One looks like a desk but I'm sorry to say it is not functional. Still, it looks good! The bookshelves aren't functional either :) So really the wall panels are just pure eye candy. This doesn't bother me, and lol, I don't wanna hear it if it bothers you! It is what it is :).
I hope you guys enjoy the mid century goodness! I of course have enjoyed making it, immensely.
Download Sims3Pack. | downloaded 24979 times.